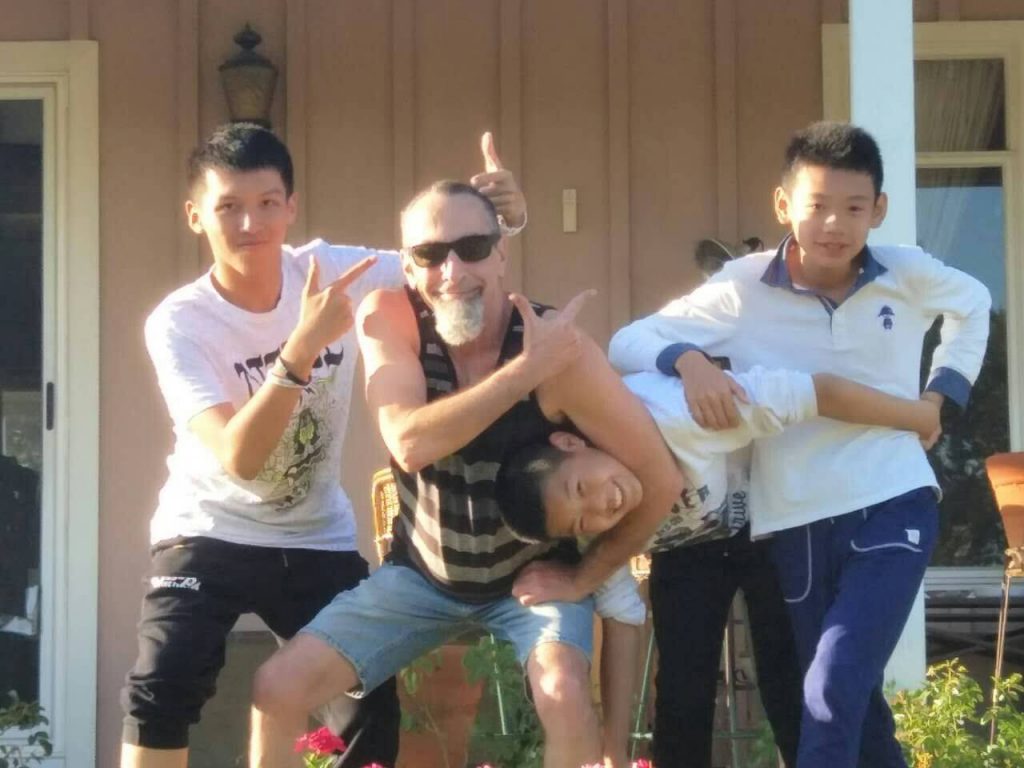 Through our company, we introduce homestays with a focus on Los Angeles, with families from South Bay, Orange County, and even San Diego.
For this post, we want to introduce to you to hosts and their families who have received particularly favorable reviews and have been highly reviewed by their guests.
So, let`s shift gears and focus the spotlight on qualities and traits that make these hosts so popular!
For those of you who are interested in doing a homestay, definitely be sure to check this out!
Popular Host Families in America: Jim's Family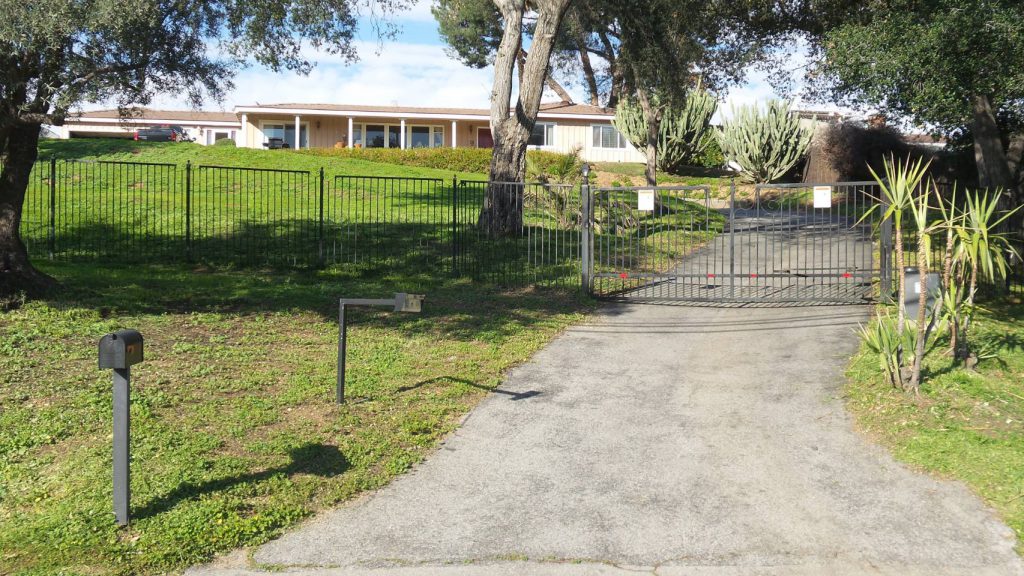 Today we have someone who always so kind yet so interesting: Jim.
Because he is so easy to get along with and live with, many of his guests choose to extend their stays with him. Needless to say, he is very popular.
First, let's take a quick look at Jim's profile.
Area: Covina
House Type: Five bedroom house.
Family Members: Jim
Pets: None
Occupation: Financial management at an apparel company.
Jim lives by himself.
While he accepts either male or female guests, but most of them are men.
The Reason Why Jim is so Popular
Next, let's look at what qualities Jim possesses that make him such a hit with his guests.
He is friendly and easy to talk to.
He loves telling jokes and always makes his guest laugh.
He treats you like a friend.
He is a fantastic cook.
He keeps his house clean.
He is friendly and easy to talk to.
He often reaches out to his guests and tries to talk to them as much as he can.
This is a great environment for those who want to improve their English.
He loves telling jokes and always makes his guest laugh.
Jim, with his cheerful and friendly disposition, loves telling jokes.
He will teach you a wide variety of American slang as well!
He treats you like a friend.
Jim has the presence of an older brother in the way he treats you as a friend and will tell you things quite frankly. And if you ever need something, he is the type of person who will go together with you to the supermarket to help you find it.
He is a fantastic cook.
Jim's cooking skills are out of this world!
His repertoire consists of a wide-variety of authentic Italian dishes, and these have rave reviews from his guests.
His most popular dishes seems to his homemade pizza and pasta with meat sauce, are especially delicious in particular.
The amount of meat and vegetables is quite balanced, and his homestay is recommended for those who want healthy, delicious meals.
He keeps his house clean.
One of Jim's hobbies is gardening.
Beautiful flowers surrounding his hime coordinate their colors with the seasons, and always grant his guests feelings of peace and serenity whether they are going to school or coming home from school.
The inside of his house is also well organized, creating a place that is both easy to relax and comfortable.
With five bedrooms, his house is quite spacious, and he also grows various fruit trees in his yard as well.
An Introduction of Jim's Home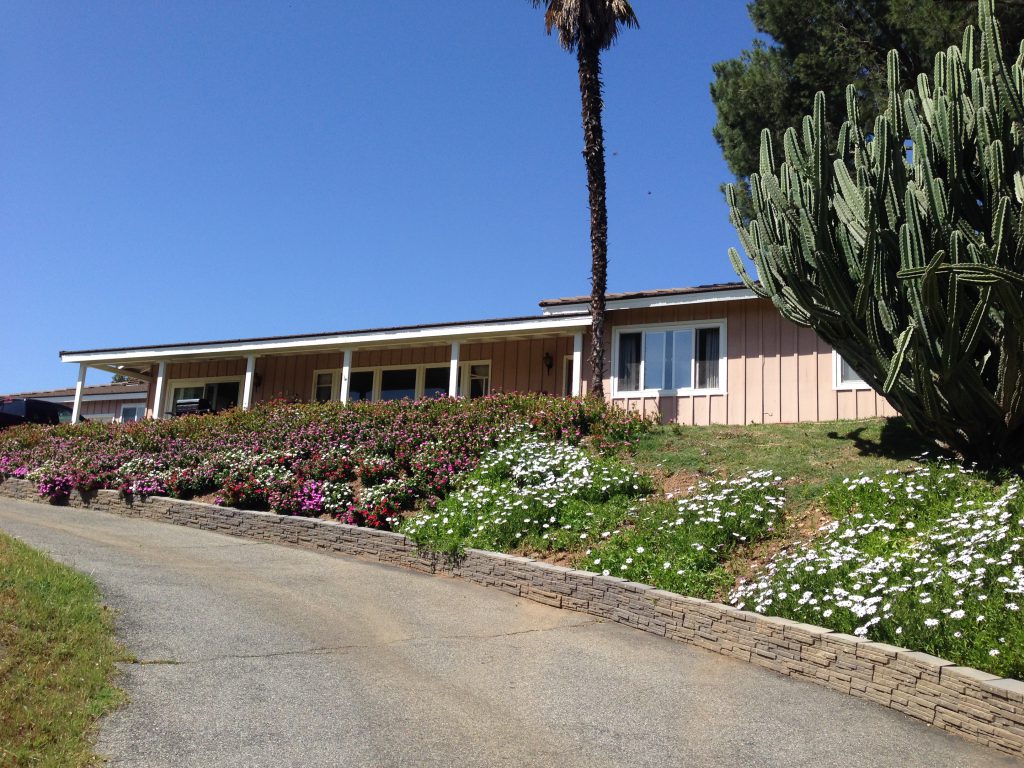 With that, let's take a quick look at Jim's house.
Jim's house is located in Covina, a town located about one hour east of central Los Angeles.
Covina is an area that is quite easy for students of Citrus College and Mt. Sac to commute to.
The house has a big gate, allowing you to feel a strong sense of security.
For suburban areas with lines of homes, crime is usually low and the atmosphere is quite relaxed, and knowing this you can easily find peace of mind.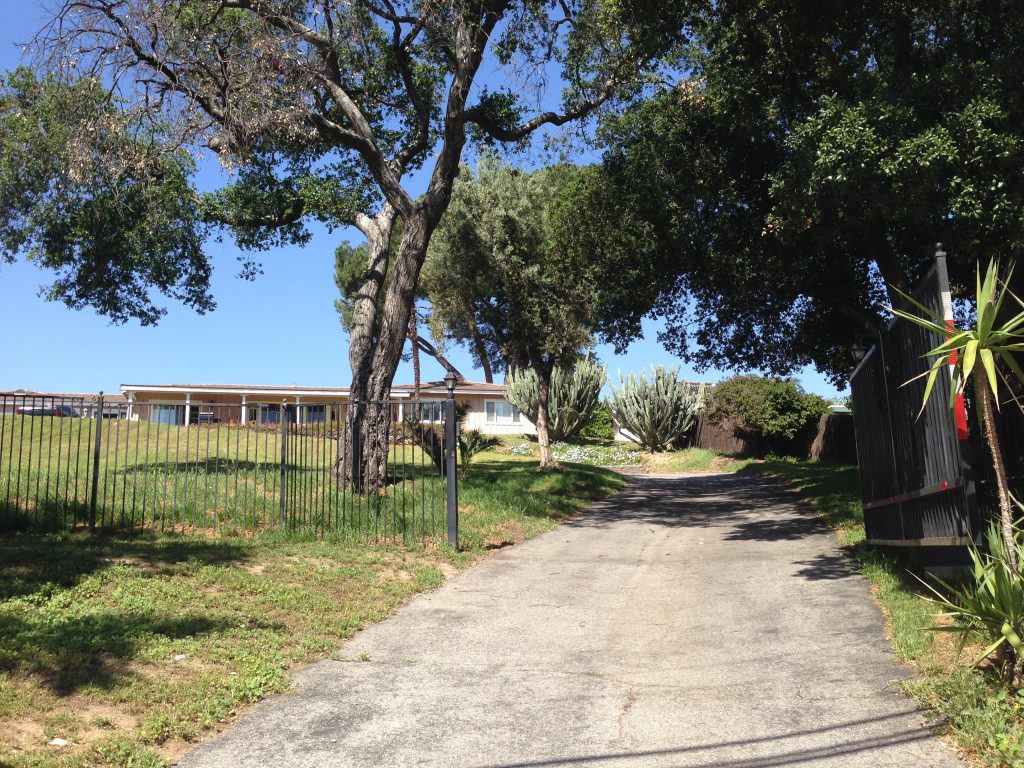 When you go into his home, the living room welcomes you with warmth and wooden furniture.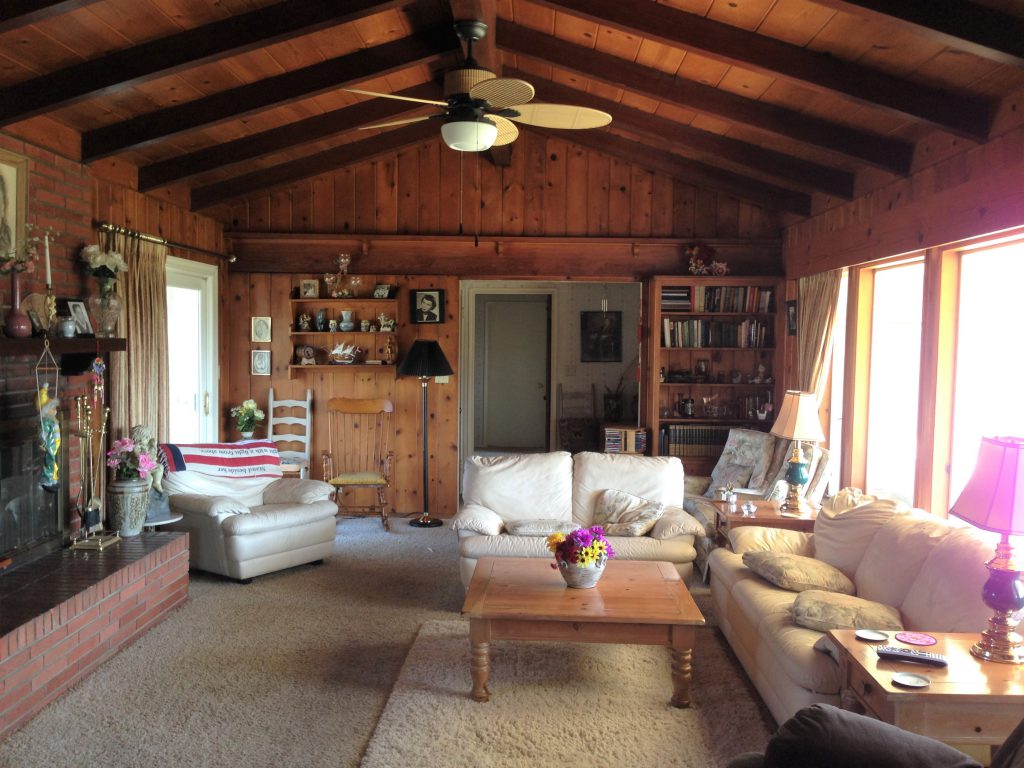 The guest rooms look like this.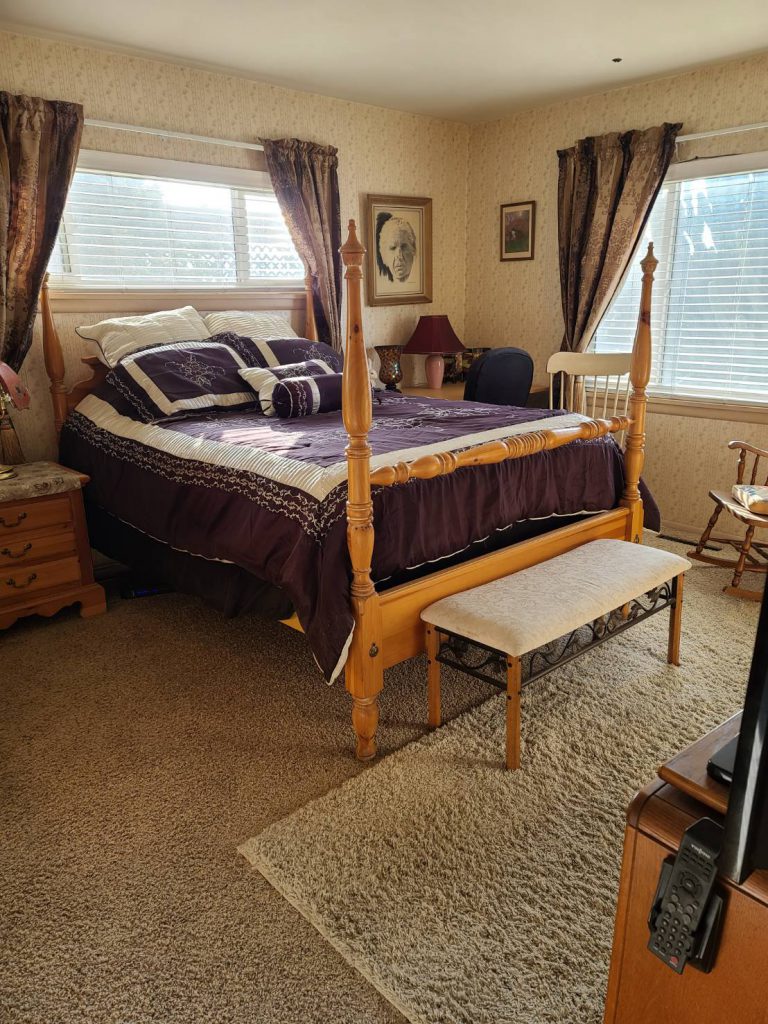 The guest rooms change depending on availability.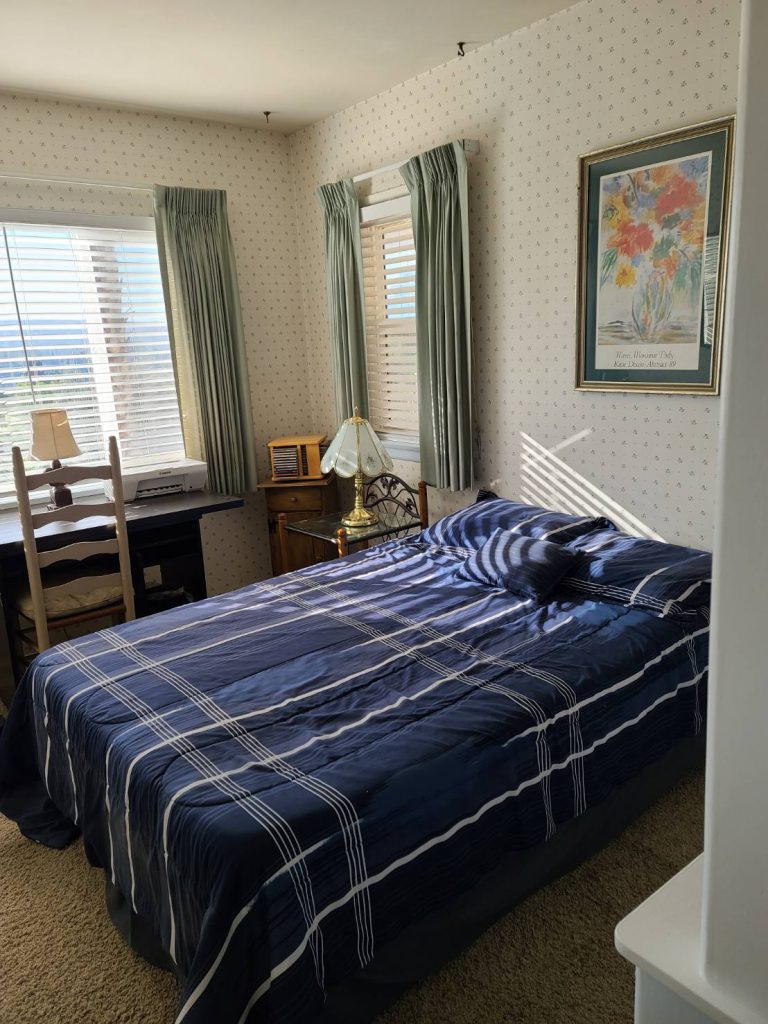 Whichever room you get comes complete with a desk.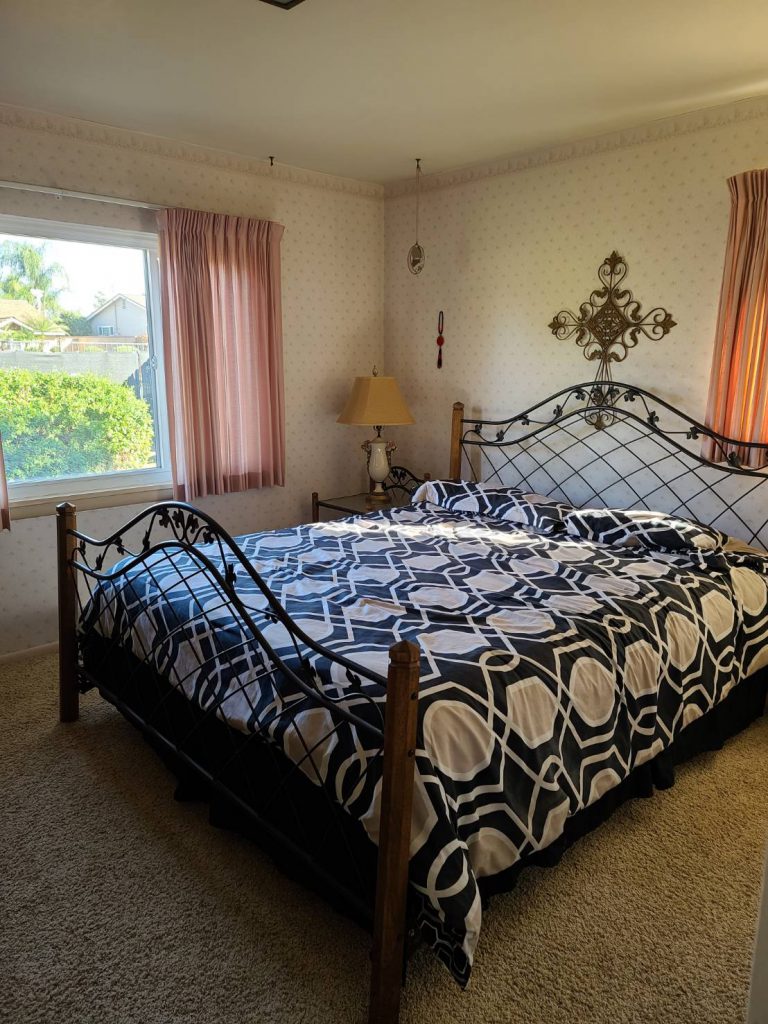 The bathroom is shared with guests.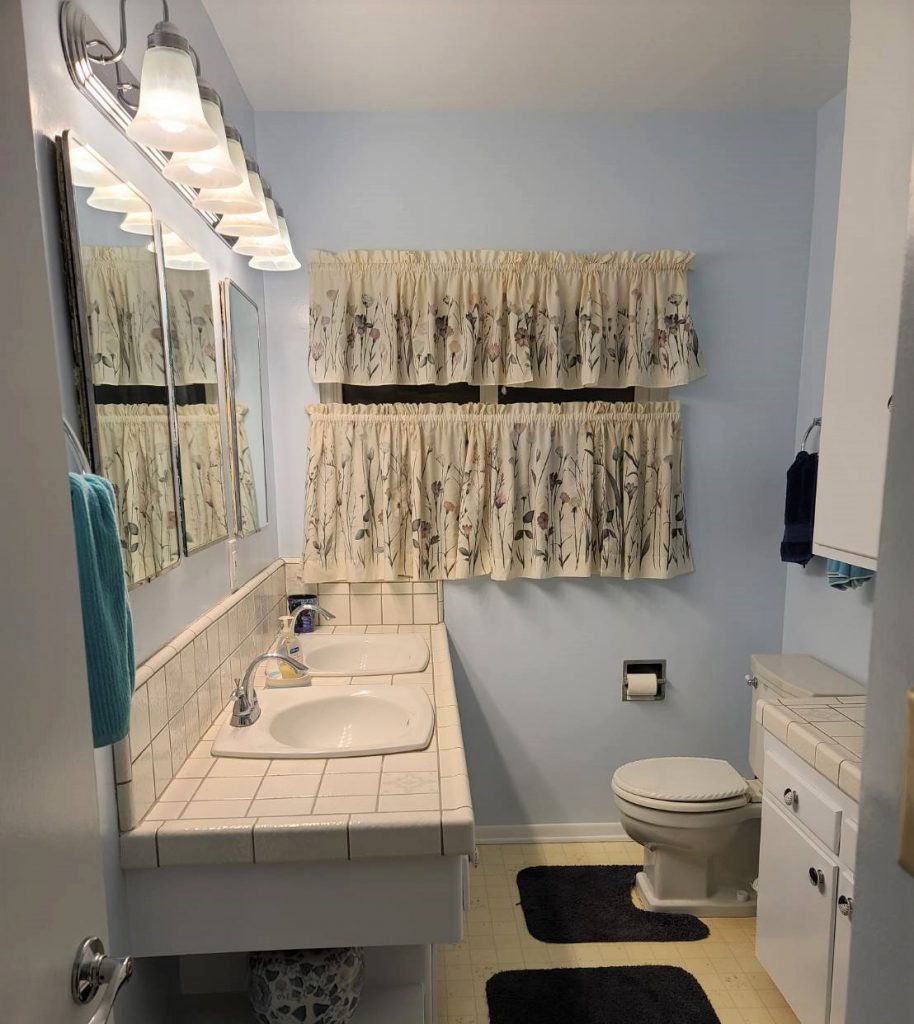 His kitchen is well-organized and quite beautiful.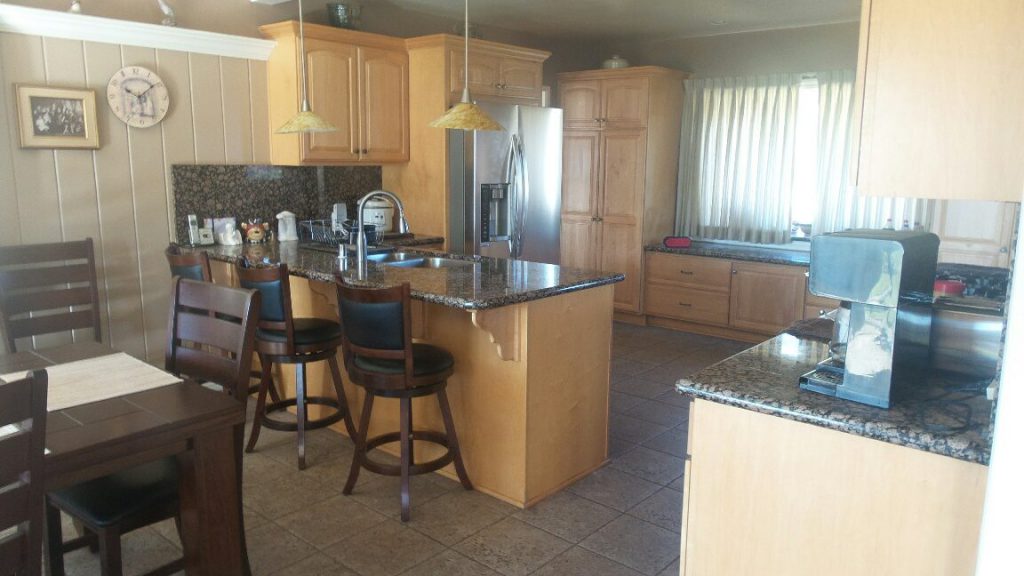 This is a dining area
Jim usually has dinner with guests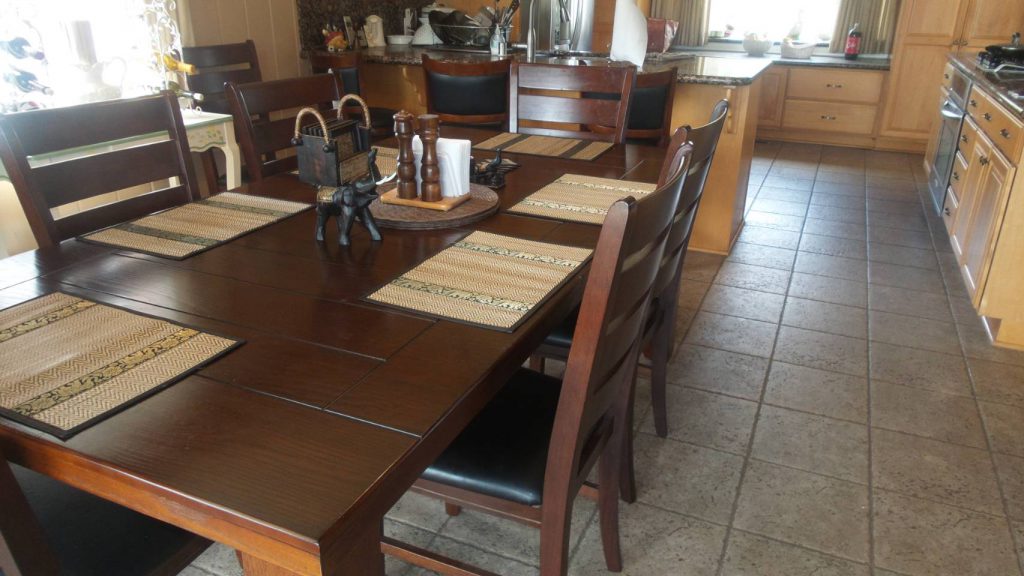 How About the Meals at Jim's House?
Many readers who have already read about Jim's fantastic cooking skills will most likely find themselves wondering about the meals his homestay offers.
First, let's start with his homemade pizza.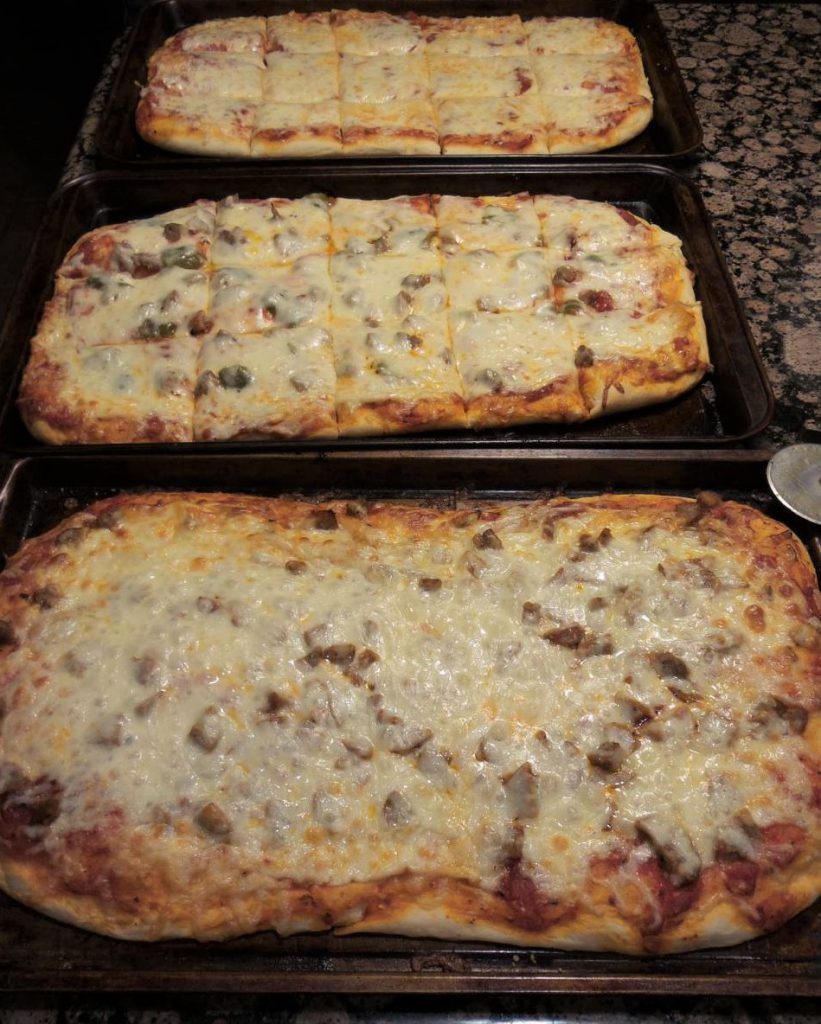 The pizza itself has a lot of cheese and is quite big in size, making itself a delicious, filling, and highly rated meal.
His homemade meat sauce and eggplant gratin are also quite popular.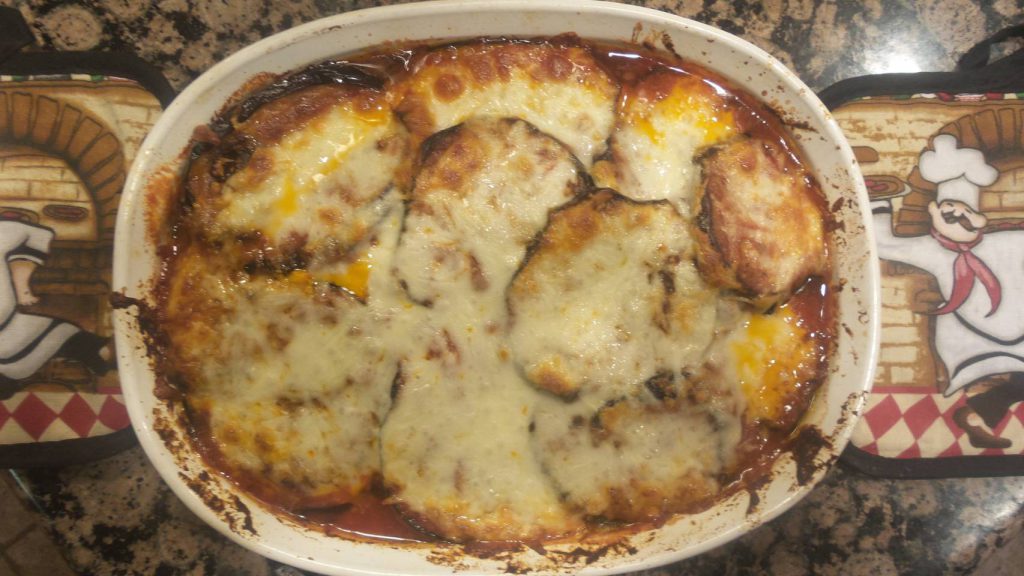 His dishes are all quite health oriented, always keeping in mind to balance the amount of meat and vegetables included.
And of course, his sausage and seafood pastas are all homemade.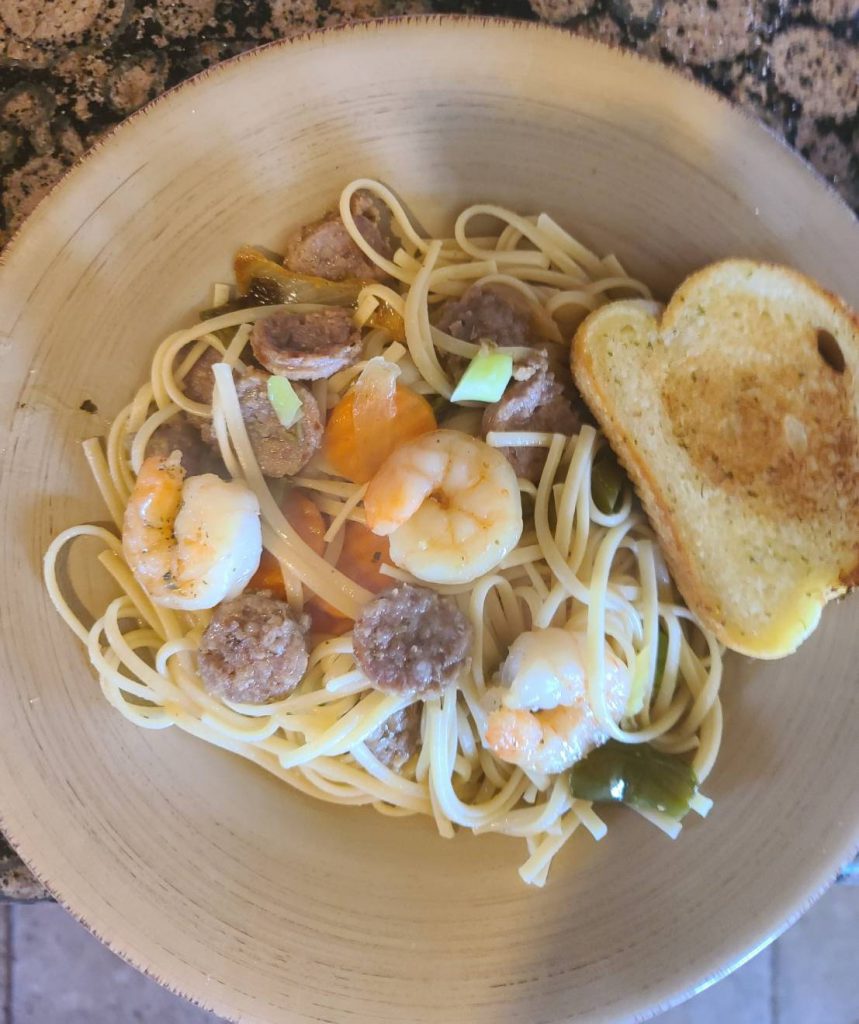 While you may often here about how for many students the food in America does not suit them, students who stay at Jim's house always have nothing but positive things to say.
There are also many guests who take photos of Jim's food and keep them as memories.
Summary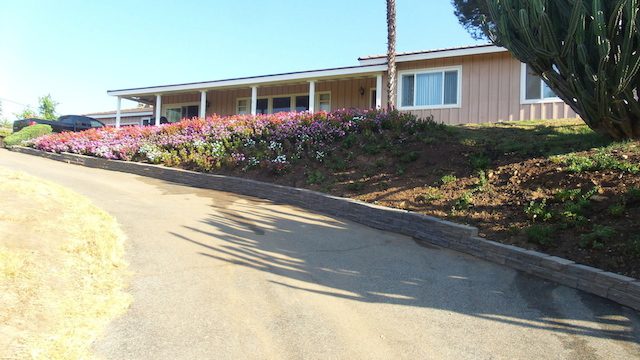 Today, we took a look at the friendly host with excellent cooking skills: Jim.
We definitely recommend his homestay for people who will go to school in the Covina area
If you are looking for a popular host in the Hollywood area, please see the post regarding Lilian's home.