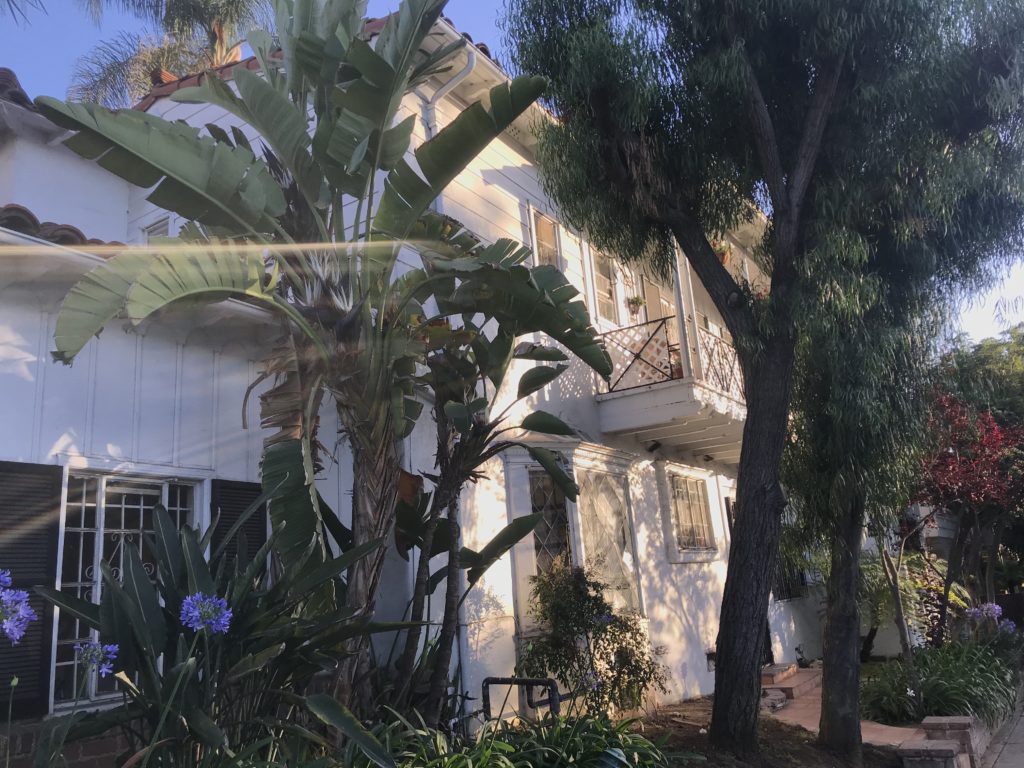 Is the area around my homestay safe? Is the food okay? Before coming to America, I think many people have these kinds of worries. Actually, I myself had these same kinds of worries before coming to America myself.
However, after living in a homestay and having such an amazing experience at an awesome home, I decided to write this blog to recommend the homestay experience to you. In this post, please allow me to introduce you to Amel's home.
Homestay at Amel's House: The Reasons I Reccomend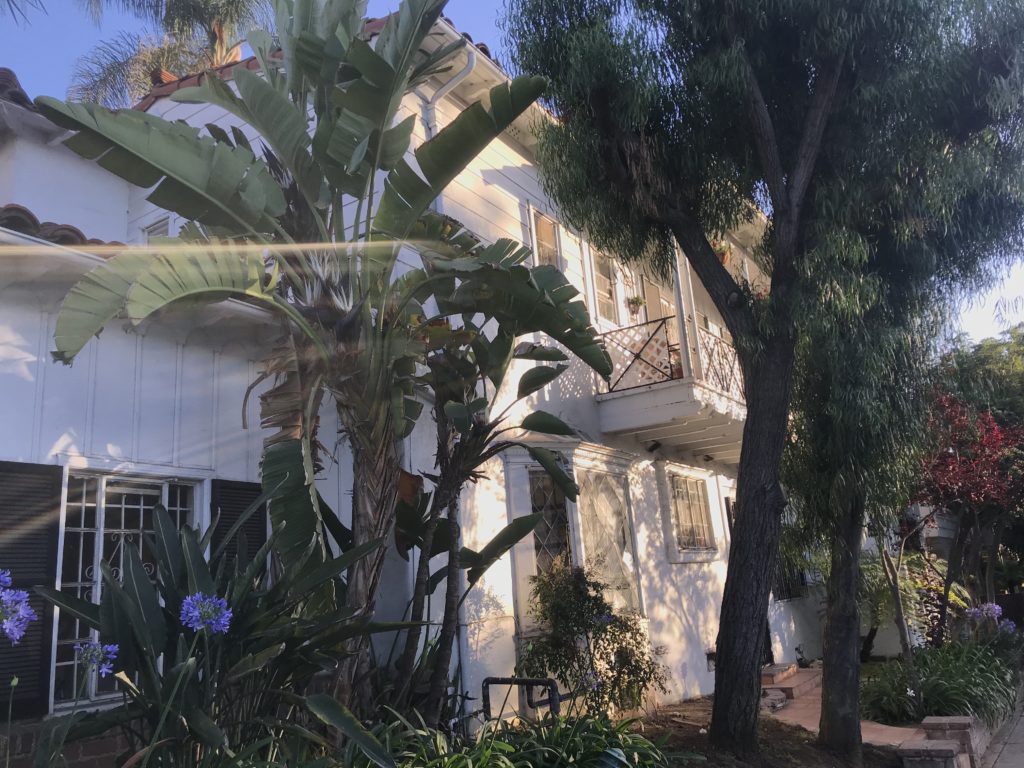 It's a house in the super safe and peaceful area of Westwood.
You'll be able to understand the differences between American English and British English.
During your stay, you will be able to enjoy delicious and healthy French cuisine.
A homestay here is really good for people who value having some time to themselves.
Host information
| | |
| --- | --- |
| Name | Amel Selma |
| Occupation | Tutor |
| Family | Host mother, host father, son |
| About the House | Four bedroom house with a balcony. |
| Area | Westwood, Los Angeles |
| Distance from School | Five minute walk to MLI, six minute walk to Kaplan and ELC, and 17 minute walk to UCLA |
It's a house in the super safe and peaceful area of Westwood.
The difference between a safe and dangerous area in Los Angeles is huge, and I think many people will feel uneasy before coming here.
However….
Westwood, where Amel's house is located, is not only safe but a fantastic area that truly stands out in Los Angeles.
With three language schools within walking distance, as well as the famous University of California Los Angeles, Westwood is an area bustling with students.
There also are a bunch of supermarkets such as Trader Joe's, Whole Foods, and Target, as well as a wide array of restaurants in the area, so you'll never have any trouble finding good food.
For how to tell if a place is dangerous or not please click here.
Introduction of Amel's House.
Now, I would like to introduce the various rooms in Amel's house.
Living Room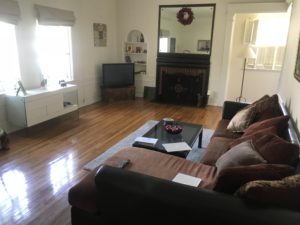 room itself is quite big, with a large sized sofa where you can often find everyone relaxing.
Dining Room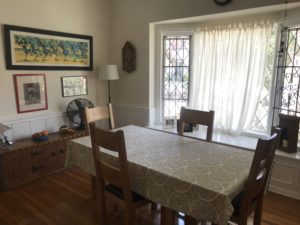 Often we eat meals here. Though sometimes the cat tries to steal your food…(lol)
Kitchen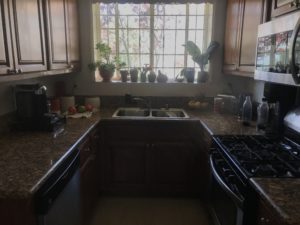 Amel loves cooking, so she's always here cooking up some great meals.
Student's Room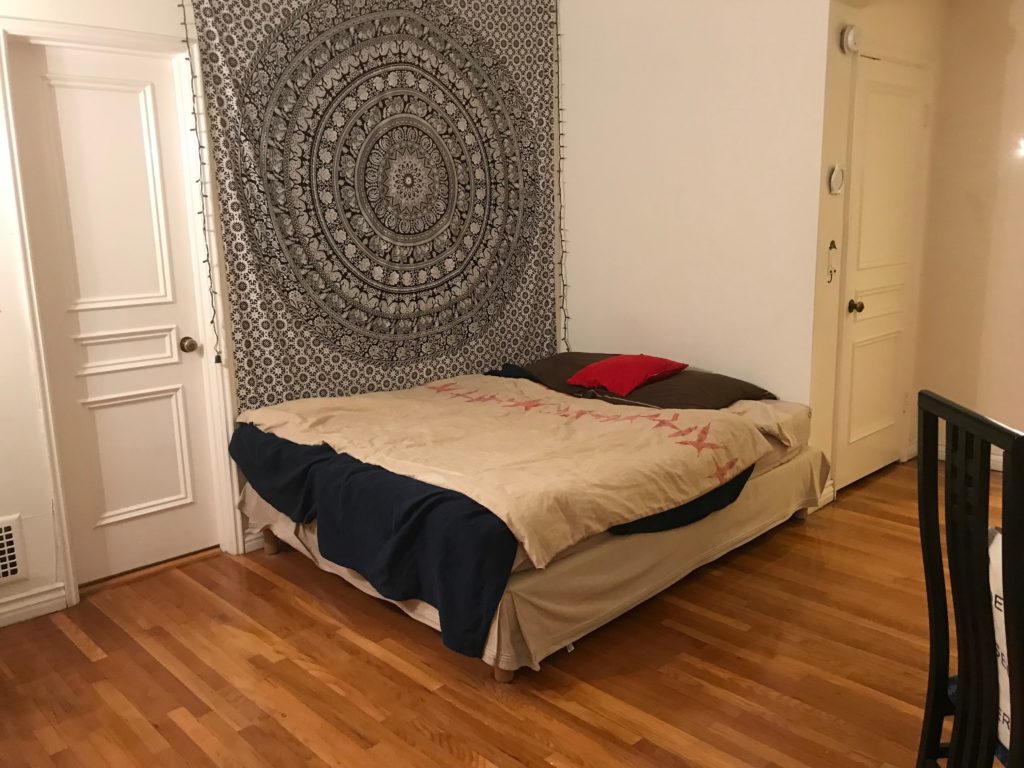 It's so big that it's almost a shame it's only for one person! A refrigerator, desk, and dresser are included in the room.
Balcony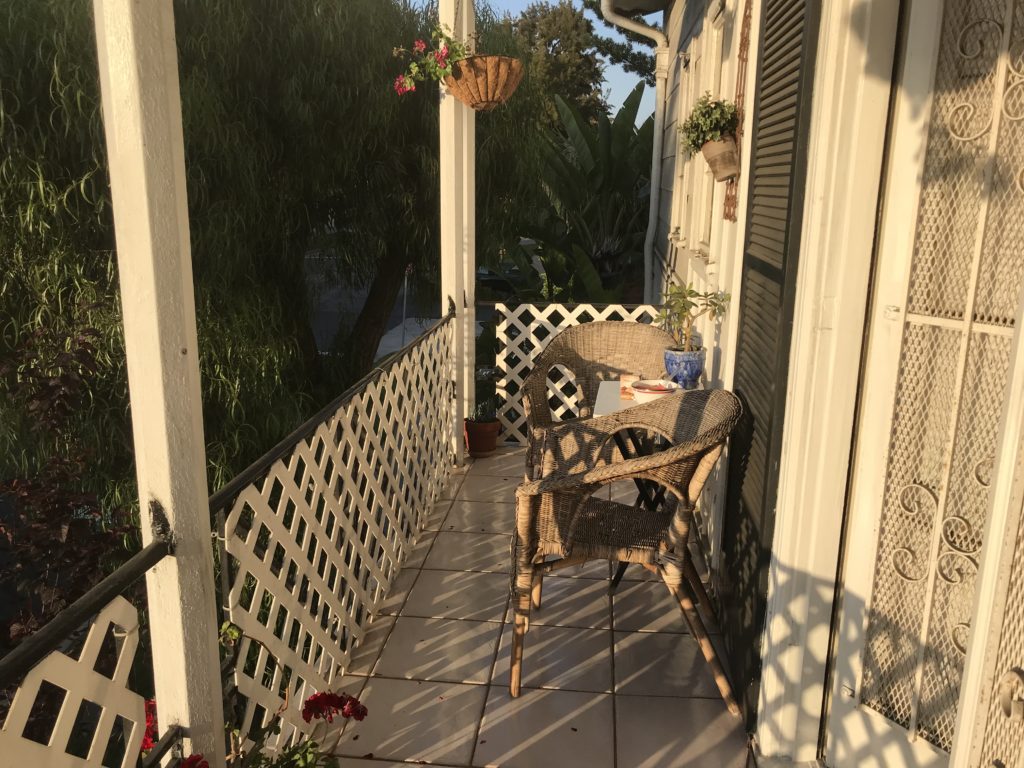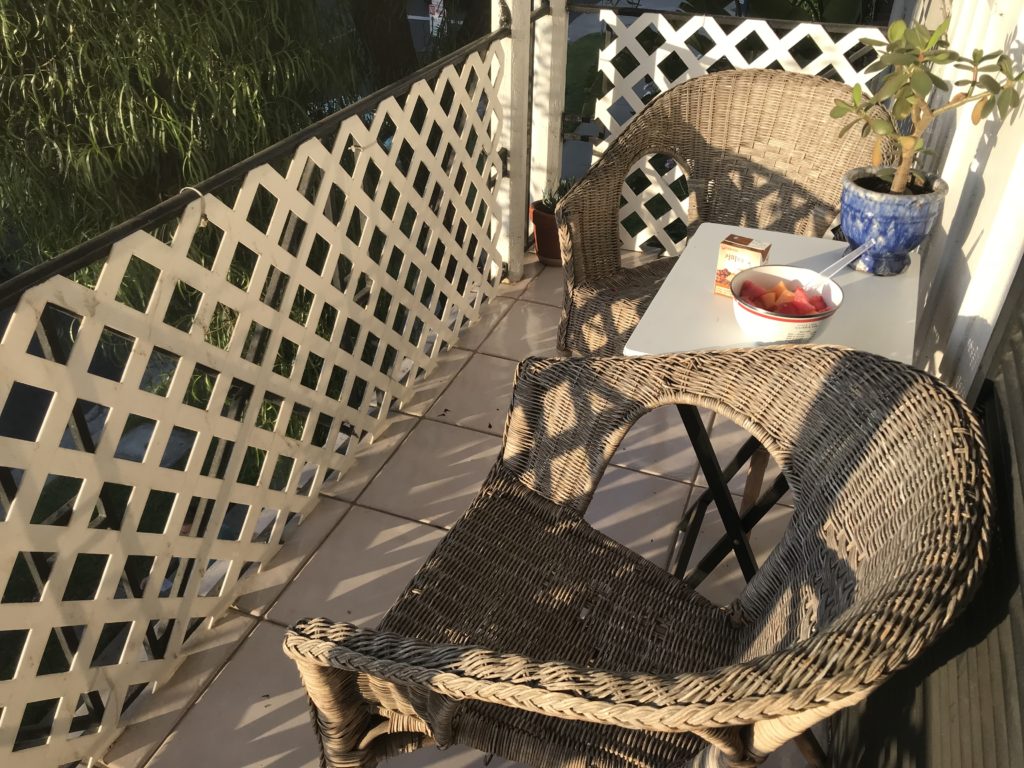 Here you can eat breakfast, use a laptop, or even just relax.
Bathroom
Two sinks are available here, and the one on the left is for students.
You'll be able to tell the difference between American and British English!
The reason is….Nick (Amel's Husband) is from England! Because of this, Nick always speaks British English. However, Amel and Nick's son has grown up in America, and he speaks really clear English. He's an elementary student now, so his grammar is really good and he is easy to understand.
There's no need to worry about what to do if you can't understand British English, so don't worry!
Nick is the type of person who often will try to talk to you, and if you don't understand he will try to repeat himself in a more easier to understand fashion. He's very nice.Furthermore, he's also interested in Japan and asks a lot about it, and all in all he's just such a good dad.
Of course, Amel is also a fantastic mom. Amel herself is from France, and is able to speak both French and English. If you have some free time available, Amel can teach you French and you can become trilingual! My head is already pretty busy with English, so I can't really move on to French yet…
Depending on how much you communicate with the family, your listening skills can skyrocket quickly!
During your stay, you will be able to enjoy delicious and healthy French cuisine.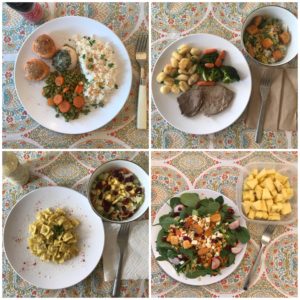 (Here's an example of dinner.)
America has an image of having a lot of junk food, but Amel cooks mostly healthy French cuisine for meals.
Every meal is cooked and prepared at home using a lot of vegetables, and each meal is delicious.
But above all else, the presentation of the dishes is always just so incredibly stylish. Everyday on my way I'm home always wondering about what tonight's dinner will be! (Lol)
Meal Time
Since Amel is often busy in the evenings working or going to the gym, rather than gather everyone around the table and say "Alright everyone let's eat!", it's more of a "Help yourself to dinner at whatever time works best for you!"
Usually dinner is ready a little after five, but there is no set time on when to eat dinner so you can relax and enjoy dinner at your own pace at any time.
Breakfast is usually bread, fruit, yogurt, cereal, or the like, and if there is something specific you'd like to request, Amel or her husband will pick it up for you the next week.
Also, there's a refrigerator in the student's room, so you don't have to be worried about the time or anything and can eat breakfast at any time or place you like as well.
A homestay here is really good for people who value having some time to themselves.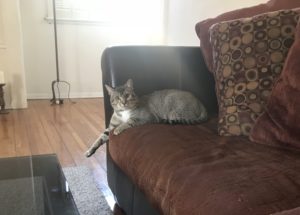 (Amel's cat is currently relaxing near me right now :))
For those who it is their first time overseas, first time doing a homestay, or being in an environment like an English school where there is a lot of English used, probably you will find yourself all stressed out pretty quickly.
I think this homestay with Amel's family is perfect for those who want to relax and take it easy.
Amel's family really values their own time, so they leave just the right amount of distance between us. When I want to talk, they will talk to me a lot and listen to what I have to say, and when I'm tired they will tell me to take it easy and relax. It's a good balance.
I think this feeling of relief will differ depending on the person, but for me, I was able to stop feeling homesick quickly.
By the way, Amel is an "early to bed, early to rise" type of person, so it's a good idea to finish using the hairdryer between 9 and 10. Overall, we have come to trust each other through keeping in contact even when we are off doing our own things (such as messaging to say we will be home late and whatnot) , and just like my family in Japan we have come to be a real family.
So Overall…
This is a great homestay for those who are independent and value having their own time. In this house, you're not tied down or pressured to do anything you do not want to do, and there is just the right amount of distance kept as a result. For those who want to sleep in a bit in the mornings but are worried about missing class, I also strongly recommend this homestay! There are a good amount of language schools nearby, so it's okay if you sleep in until the morning. (Just be careful about being late! Lol) Whether it comes to food or lifestyle, Amel's house is a wonderful house to stay in. This is the only homestay where you can eat homemade French cuisine while in America! So everyone, how about giving this homestay a shot?